—Maker Mondays in Brooklyn
Streetwear muse and founder of Sporty & Rich

IG: emilyelaineoberg
Thank you for coming out!
Check out the pictures below.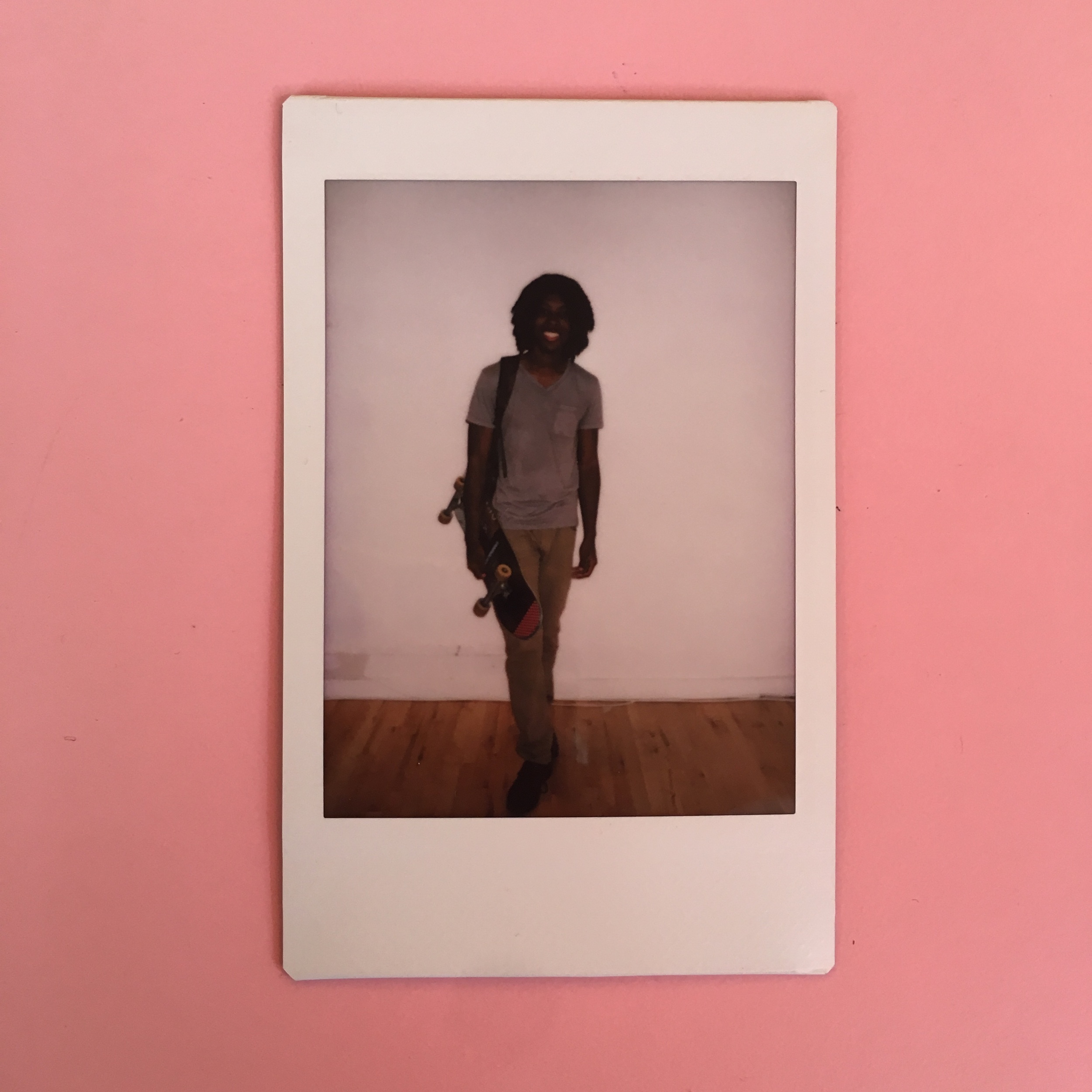 Q: Describe your style in 3 words.

A: Sporty and rich. It's a mix of athletic wear and formal, timeless pieces.
Q: Advice you'd give to your teenage self?

A: Don't dye your hair! When I was 15 I died my hair pitch-black at home—I was so happy when it finally grew out. Also, always wear sunscreen, at least SPF 60 or higher, and never tan your face. I used to tan so much when I was younger, but the exposure does so much damage to your skin and it just isn't worth a quick change of color.
Q: Perfect NY day?

A: Sunny and humid. I love NYC summers. I know a lot of people find it gross and muggy but, I feel so much prettier when my skin is dewy and glowing from the humidity. The perfect NY day is when it's around 20 degrees (Celsius- I don't know how to use Fahrenheit yet!) and the sun is setting, the colors in the sky are so pigmented and there's a perfect amount of breeze in the air.
Q: What makes a good selfie?

A: Good lighting is all that matters—I usually take selfies in my apartment in the evening when it's not too bright and there's the perfect amount of natural light.
Q: Selfie faux pas?

A: Trying to dress like someone else. It's always obvious when people are biting someone's style and just not being true to who they are and what they like. You could buy all of these expensive designer clothes in the world but if it's not you and you don't know how to wear it, it looks silly. You can be inspired by others yes but, uniqueness is special.
Q: Style icon?

A: Any west coast rapper from the 90s. I love the white wife beaters with gold chains and rings because it's such an iconic look. And also, Phoebe Philo. She was one of the first women to wear trousers with sneakers and mix sportswear with fashion so effortlessly. It definitely paved the way for girls who understand that less is more.
Q: Song on repeat?

A: "How I Feel" by Roy Wood$. He recently released his album and it's one of the best projects to drop this summer. He's found his own distinct style and isn't trying to sound like anyone else.
Q: Call or text?

A: Call. It's rare to get a phone call these days so I love when my phone rings. FaceTime is even better, I always do it with my sister, who lives in Hawaii.
Q: First memories of American Apparel?

A: Shopping for neon parties in high school. I remember that was the biggest craze and everyone was having them. All of the girls would wear leg warmers, headbands, bodysuits and leggings!
Q: Favorite new AA item?

A: I am in love with the Sofia Rib Bralette. I got the rib bodysuit in pink and black when they first came out and still wear them all the time.
Q: American Apparel you wish they'd bring out of retirement?

A: I loved the 3D floral swimsuit. I never bought it and I always felt like I missed out. It came in rose, black and cream, and was so feminine.
Q: Can't leave the house without?

A: Celine sunglasses and a disposable camera. I also love to have physical copies of photos, it feels more special to me. Whenever I go to my parents house I always go through our old photos and I'd like my kids to be able to do the same someday!
Q: Never caught dead in?

A: Leopard print. I'm not a fan of any print, I guess I'm just simple. I love basics, solid colors, MAYBE stripes, but that's about as far as I'll take it. I'm not much of a risk taker when it comes to fashion, but I respect people who are.
Q: New talent to look out for?

A: Okay Kaya. She's an amazing singer in NYC and rolls with the XL Recordings crew— they're good people.
Q: Your key to success?

A: Never compare yourself to anyone but yourself. I know it's hard, especially in NYC, because we are surrounded by so many people all the time and you're always seeing what everyone else is doing. But it's important that you take your life at your own pace, things happen for us when they are supposed to.
Q: What draws you into American Apparel?

A: I love basics and they are definitely the go-to for that. They have always had the best silhouettes when it comes to tees, tanks, bodysuits, underwear. If I'm ever in a pinch and have nothing to wear, I'll go to AA and I know I'll be able to find something I like and can easily wear with what I already have in my wardrobe.
Q: Why did you choose these styles for the workshop?

A: I chose these styles because they are exactly what I would wear or what I would want a guy to wear. Easy styles that would hold up in the summer heat and could be worn at the beach, to dinner or a party!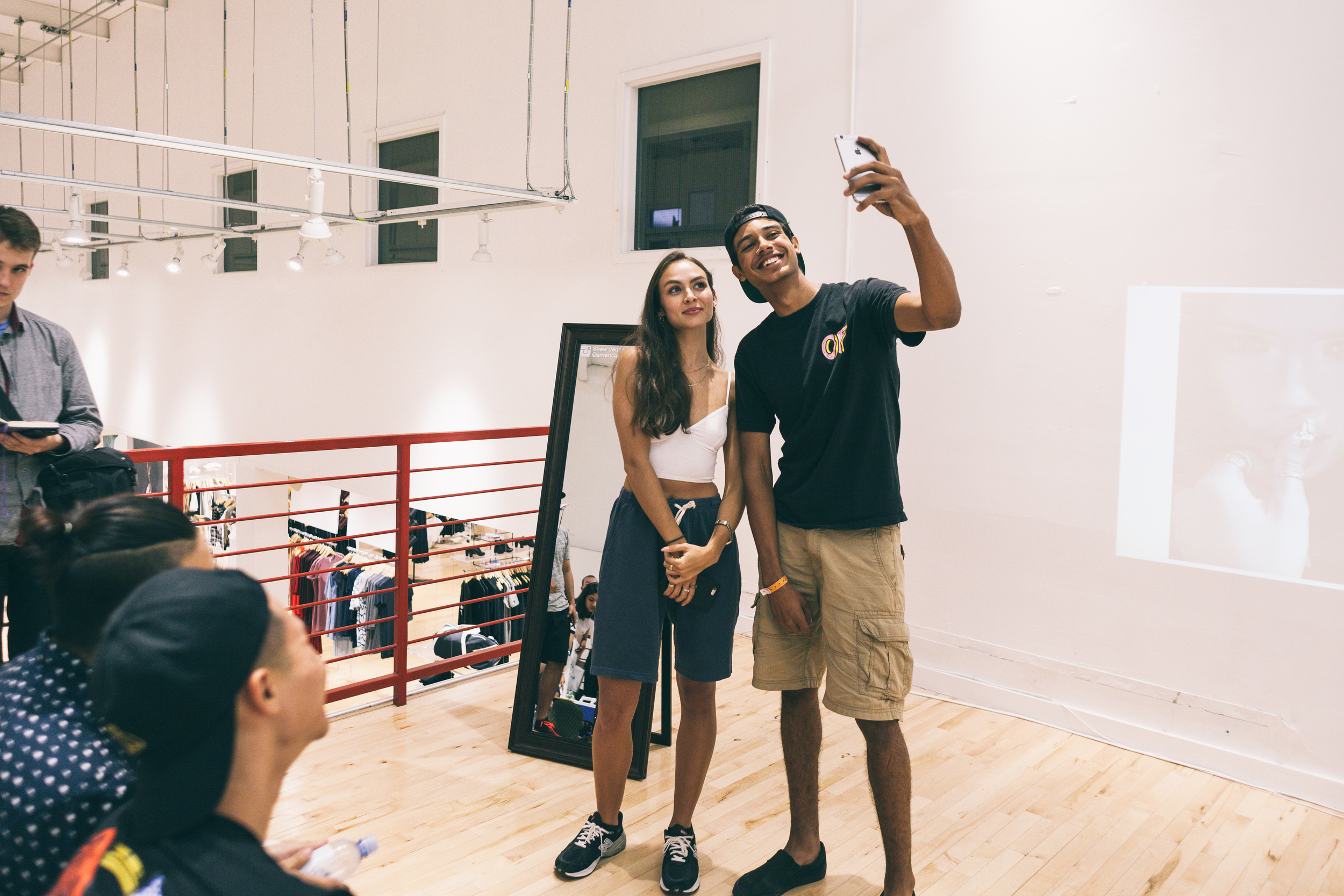 Shop Emily Oberg's Favorite American Apparel Looks